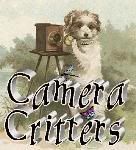 This is Peabody, a male Desert Tortoise (Gopherus agassisii) that lives at Animal Ark, here in Reno. He's about 52 years old and was brought to the Ark by a fireman in the late 80's. He's believed to have been some one's pet..
The Desert Tortoise is the Nevada State Reptile. They are also an endangered species and protected by Nevada state law.
They are found mainly in the southern Nevada desert, however their habitat is threatened by human population growth and environmental factors.
They are also found across much of the southwestern area of the US. Fossil records have shown that they have lived there for at least the last 10 - 12000 years.
An interesting fact about the desert tortoise, is that it spends about 95 % of it very long life (80 - 100 years) underground in burrows. This helps it survive the hot summers, where ground temperatures can exceed 140 deg F, and the cold, harsh winters.
Have a great weekend all !!
The school year ended, on Friday, so we are now on break for the next 5 weeks. YAAAAAYYYY !!!
Now go to CAMERA CRITTERS and join in the fun.