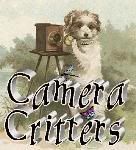 We have a very small lake, just a few blocks from where I live.
I spend many a happy hour at it, being entertained by the wildlife that lives there.
In New Zealand, most of the main cities are on the coast. So seagulls were just a normal part of the scenery.
Last thing I expected, when I moved to a inland city in the United States, was to see, gulls everywhere. Especially since I was now living in the High Sierra Desert.
However, here in Reno, gulls are plentiful...
This one is playing 'King Of The Rock' and he defended it from any would be claimant, very vigorously....
Captured this one as it snatched a piece of bread, that had just been thrown...
Waiting , hopefully, to see if I had any food for them...
These two let me get quite close..
Very curious about what I was doing. I like how the camera captured the drops of water still clinging to his feathers...
Duck fight !!!
These two little fellas, were having rather a battle royal. The one being pinned down kept getting too close to the top drake's mate.
The interloper just did not get the 'Hand's off, Mate, she's mine' message and kept swimming in. I must have sat and watched them have at it, for a good 30 minutes or more.
For more animal antics,head over to
CAMERA CRITTERS
and play. :-)