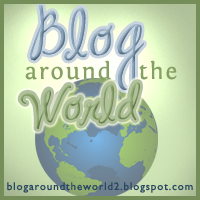 Welcome to Nevada, fellow BATW travellers!!! This State has been my home since Christmas Day 1994. I'm originally from a little country down under, called New Zealand.
One of the first things you need to know about Nevada, is how to pronounce it. The mispronunciation of Nevada, is a sore subject to many Nevadans, as President Bush, Brian Williams, Tom Brokaw, to name a few, have found out. So for those of you who intend to visit Nevada and don't want to sound like a tourist, here's the correct pronunciation.....
Okay then, everybody got that? Lets move on with the tour ...
Nevada has so many faces and contrasts, it really hard to know what to write about, so if it's okay with you all, I'll just ramble along.
There is the beauty of Lake Tahoe and the surrounding Sierra Nevada mountains, with their ski resorts, such as Mt Rose and Heavenly. Lake Tahoe is shared between Nevada and California. Which leads to situations like the Cal-Neva casino, that has the State Line running through the middle of it. As a result, gambling is legal on the NV side of the casino but not on the CA side.
Nevada's deserts are also spectacular. Black Rock desert, part of the extended playa of prehistoric Lake Lahontan, plays host to
BURNING MAN
every Labour day holiday. It's also claimed to be the flattest place on earth and because of this, it is ideal for experimental vehicles.The World Land Speed record was broken here, in 1997.
Sand Springs Desert is just out of Fallon, on the stretch of US 50 that runs through Nevada and is known as 'America's Loneliest Highway'. Here you find
SAND MOUNTAIN
, a popular pace for off road vehicles. There is also the burnt out remains of Salt Wells Villa, one of Nevada's brothels. This brothel was a popular red light stop for the Top Gun airmen from Fallon Air Naval Station, plus some of the local law enforcement officers. The brothel was almost burnt down about 30 years ago, when the wife of the local Sheriff, fed up with her husband's visits to the ladies, threw a Molotov cocktail through the front door.
This stretch of US 50, that runs from Fallon to the NV/Utah border and roughly parallels the old Pony Express Trail, is rich in history . As well as Indian Petroglyphs, ghost towns, historic cemeteries, it also has these beehive structures.
They are charcoal ovens and you will find them in Ward Charcoal Ovens State Park. They were built in 1876 to produce high quality charcoal for the silver smelters in Ward, NV. They closed down around 1879, however a use was still found for them. They provided shelter for prospectors and stock men during inclement weather. The story is that they also were used as hideouts by stagecoach bandits.
Nevada is also the State of Wedding Chapels, they are everywhere. In Nevada, it is very easy to get married, as Britney Spears discovered. The marriage licence counter at the local courthouse is open 24 hours and there is no wait period for a licence and no blood tests.
It's probably a bit of a misnomer to call them 'Chapels', in Reno anyway. Many of them are just store fronts, with a glitzy sign over the door and wedding paraphernalia in the windows.
If it takes your fancy, you can have Elvis marry you. Well his impersonator, that is. After you have tied the not, he will even croon a love ballad to you. 'Love me tender , Love me true, All my dreams fulfilled, For my darlin' I love you, And I always will '. Sorry,was getting carried away with The King there. Now where was I ? Right, weddings....
Now, I know you've all experienced drive thru's at the bank, the fast food outlet, etc, but how about a drive thru wedding? You drive up to the window, pay your money, say your vows, get pronounced man and wife and Elvis drives you off into married bliss.
Or you can ride up on your motorcycle ....
Or you can ride a bicycle built for five, with Elvis providing pedal power at the back....
Can't really end the tour without a few facts about Nevada.
Nevada became the 36th State of the Union on October 31st, 1864. The myth is that it's gold and silver production was needed to finance the Civil War, so it's admission was rushed through. The fact is, that Abraham Lincoln needed NV to be a State to enable his reelection and also to help ratify the 13th Amendment.
Nevada is home to Ellis Air force Base and Area 51. The Government, however, denies the existence of Area 51, even though it's pretty obvious that there is a secret installation there. The Air force has said that it operates a facility at Groom Lake, but that it's secret and they can't talk about it. Groom Lake is where Area 51 is supposedly located. Draw your own conclusions. :-)
The State animal is the Bighorn sheep. The State flower is the Sagebrush.
The US Government owns approxiamatly 80 % of Nevada, which is okay, because it's all desert anyway! The rest of us 2.5 million + Nevadans live on the rest of it.
Which brings me to Reno, where I live .....
Reno calls itself 'The Biggest Little City'. See, it says it right there on the arch that spans Virginia St, which is our version of Las Vegas's Freemont St. We are not quite as glittery as our bigger brother down at the other end of Nevada. However, that's a good thing.
We have our own brand of fun. There is
ART TOWN
,
THE BEST IN THE WEST RIB COOKOFF
,
HOT AUGUST NIGHTS
and this week
STREET VIBRATIONS
.
There's also the Reno Balloon Races. The Dawn Patrol and Dawn Glow are something else. very magical and worth getting up at three in the morning.
Well, that is a brief tour of where I live. Hope you all enjoyed it !! Do come back soon :-)