a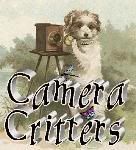 I recently bought myself a OM-G SLR 35mm camera and have set myself the challenge of going back to the basics and learning good, old-fashioned film photography.
Unfortunately there is not much in the way of classes for 35mm in our area, as people are turning to digital, so it's turning out to be very much trial and error !!!
But I'm having fun doing it :-)
The following photos are all unedited, except for some cropping on one. My next challenge will be figuring out how to use GIMP... :-)
The details come out better if you click on them to enlarge .... I found things I'd missed the first time..
These were all taken down at the Truckee River, in Reno.
I had the aperture set wrong on this one, which is why I think the ducks are so dark. However I love the way it's captured the choppy water and the reflection of the buildings above..
Watched these two for awhile. They were catching and eating something in the water. It was fascinating watching them ride the wind stirred water...
The Truckee River is very cold at this time of the year, as it is fed by snow melt from the mountains surrounding us.
Despite that, this young lady was having the time of her life chasing stones that her master would skim across the water for her.
I had to laugh at the look on her face though, when she realised that the stone that he had just thrown her, was indistinguishable from all the rest in the river bed. :-)
She went bounding through the water, kicking up clouds of white spray. So enthusiastic.
When I was looking at the photo after I'd clicked on it, I noticed that there is a goose standing on the other side of the river, keeping an eye on what is going on.
Now go to
CAMERA CRITTERS
and join in the fun.