a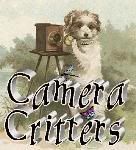 Took these first four shots a couple of months ago, shortly after getting my 35 mm SLR. In fact, I think it might have been the first roll of film I shot..
Such tranquil scenes...
Some of the bird life at Virginia Lake in Reno, NV. I'm lucky enough to live about a 10 minute walk away, so it's a favourite place of mine to go..
That little island, in the second photo, is known as Seagull Island and usually just resembles a large blob of gulls. I think most of them were out on the lake, the day I took that photo..
My first attempt at taking a shot of geese in flight. Definitely a tad shaky. They don't look quite as blurry on the originals, but seemed to have developed it on the upload.
I think that a telephoto lens is definitely on my shopping list .... along with a macro lens :-)
How long away is Christmas??? :-)
This was taken the other day, when I walked up to a field about a mile and half away from us. It has a colony of marmots living there, who are a source of endless entertainment.
Both photos were taken with my small point and shoot digital. I also shot two rolls of 35mm, but they're currently away being developed. Apparently, the old two day service is now a five day service!!
Sending them out to be developed, is a little cheaper than the 1 hour option.
Time to look into developing my own, methinks !! :-)
This might look like a field of rocks, but it ain't :-)
If you look about the center of the shot, you'll see the marmots head poking out of it's burrow. We spent quite a bit of time eyeballing each other !
I'm hoping the 35mm shots, will show it up a bit better..
Mr Marmot scampering around..
Well, I'm pretty sure they are marmots. Perhaps someone could verify that for me?
Now go to
CAMERA CRITTERS
and join in the fun.